SoilVision
SoilVision is known for market-leading slope stability, unsaturated seepage, stress/deformation, freeze/thaw, and soil properties database software. The software is utilized in the mining, infrastructure, energy, arctic, and nuclear industries for the design of large earth dams, mine tailings consolidation, waste rock slope stability, retaining wall design, and foundation design in arid and arctic environments. Our software offers advanced analysis considering climate and unsaturated flow.
SVSLOPE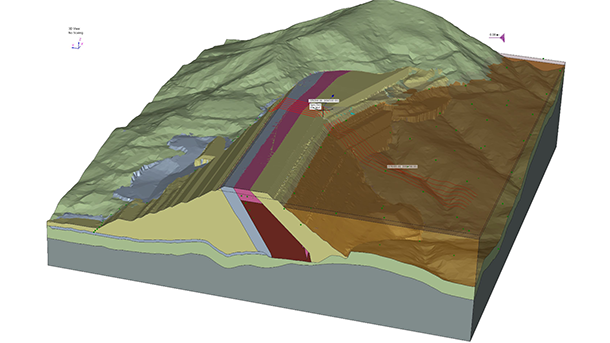 The new standard in Slope Stability Analysis - users can perform classic limit equilibrium slope analysis of soil or rock slopes. Saturated and unsaturated analysis is possible. Steady-state and transient seepage pore-water pressures can be incorporated with SVFLUX.
SVDESIGNER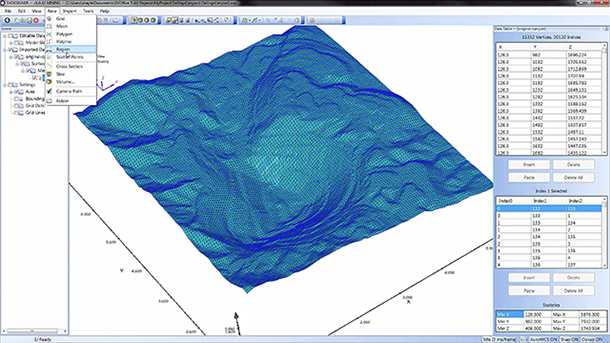 SVDESIGNER 3D model builder used to reduce model creation times by visualizing, optimizing, and merging engineering-staged construction/design, topology, borehole, piezometer/field instrumentation geotechnical data for numerical modeling.
SVFLUX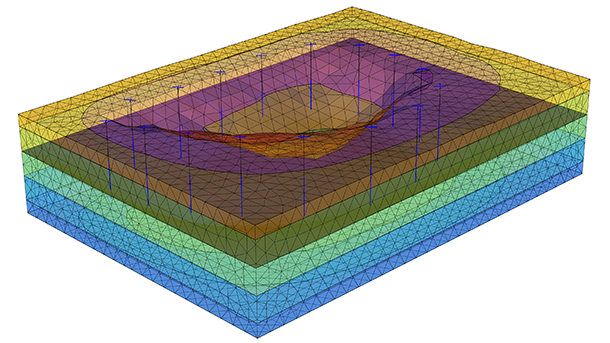 Comprehensive 1D/ 2D/ 3D finite element analysis program designed to model groundwater seepage in unsaturated or saturated soils and rock for calculating steady-state and transient-state flow.
SVSOLID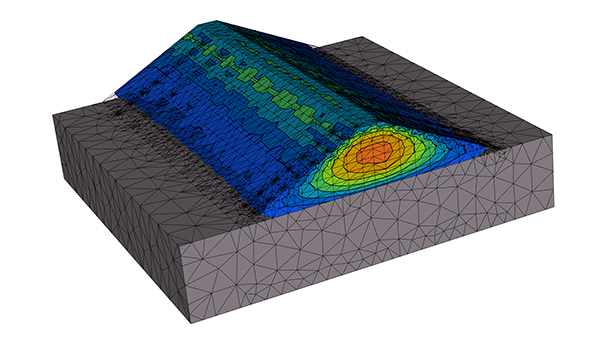 2D/ 3D finite element stress/deformation modeling for geotechnical earth structures involving elasto-plastic soft-soil behavior and consolidation as well as the elastic deformation of rock materials.
SVSOILS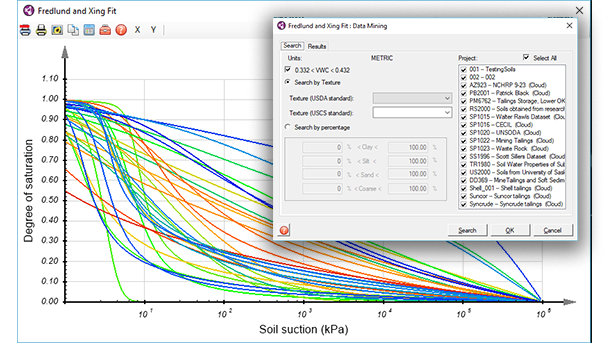 Database of unsaturated and saturated soil and rock properties designed specifically for the estimation and mathematical representation of soil constitutive models for subsequent numerical modeling. Soil properties may be estimated by theoretical algorithms, data mining, and correlations.
SVENVIRO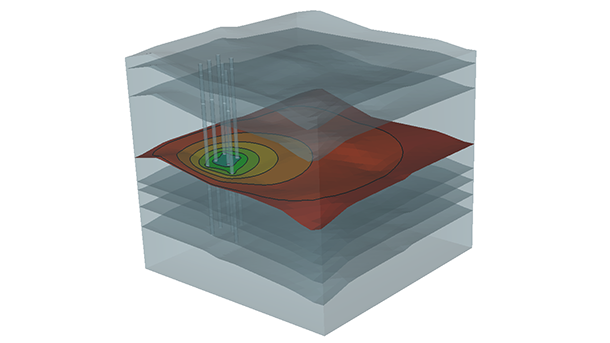 1D/ 2D/ 3D finite element analysis for environmental modeling, including coupled groundwater seepage, contaminant transport, freeze/thaw, and pore-air flow. Mesh generation and refinement. Calculation of evaporation by the Wilson method. THA, TH, HA, and HC couplings possible.
2D/3D SOLVISION Suite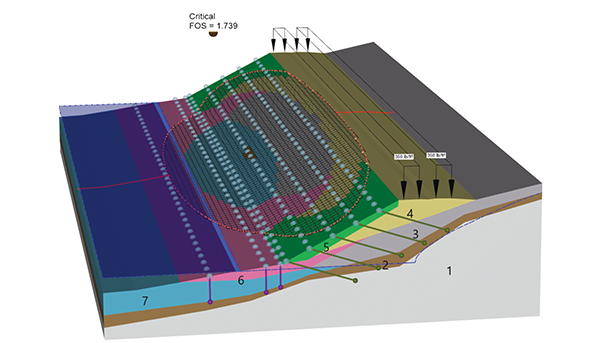 Streamline workflow using a 2D or 2D/3D combined geotechnical limit equilibrium & finite element suite which easily couples applications for slope stability analysis, unsaturated transient seepage, stress/deformation of elasto-plastic materials, shear strength